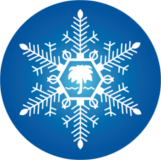 Ponto-Caspian Stratigraphy and Geochronology (POCAS)
From the Caspian to Mediterranean:
Stratigraphy, Geochronology, Environmental Change
and Human Response during the Quaternary
PROJECT WORK ACTIVITIES
A number of annual meetings and training schools will be organized by IFG POCAS. Organization of annual meetings will be oriented toward discussion of the most debated and diverse outcomes in geomorphology, stratigraphy, paleogeography, paleontology, and geochronology. These meetings will allow their participants to get closer to a more reasonable and realistic understanding of the evolution of the natural environment in this vast region. The First Meeting of INQUA IFG 1709F of Ponto-Caspian Stratigraphy and Geochronology (POCAS) was held in Palermo, Italy, in October 2017. The Second Meeting was held in Antalia, Turkey, in October 2018.
Will be established the Information Internet-Portal on the geological history of the region within the SACCOM website, linked to the most important published materials, including maps. This will allow young scientists to become readily familiar with the main problems under discussion.
Will be established an open database of multilingual literature, published and stored in archives. This will include also rare classic papers published in the pre-Soviet and Soviet period. A translation of the most important works is planned.
Will be established the open GIS database – Geoportal. This will contain the existing sections of Quaternary deposits that will be linked to the regional interactive map as well as to publications where they are described. The Geoportal will be supplemented by tools enabling interactive work with layers, bridging publications, adding sections, building profiles, etc. This will dramatically increase progress in the generalization of the currently obtained results. Any researcher will be able to find specific data that he/she needs and largely eliminate the current problem of absence of translations of works provided by Russian researchers; these works represent a massive amount of data that surpass all other publications.
Wesite Design: Dr. Irena Motnenko, Avalon Institute of Applied Science, Vladimir Puzhevich and Toni Koznechov, Osorno Enterprises Inc.