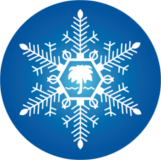 Ponto-Caspian Stratigraphy and Geochronology (POCAS)
From the Caspian to Mediterranean:
Stratigraphy, Geochronology, Environmental Change
and Human Response during the Quaternary
Public Outreach
This page will be listing all public outreach content about the project.
Photo Report about Field Trip of INQUA IFG 1709F that was held in Iran in 2019
Movie and Photo Gallery about IGCP 610 and INQUA IFG 1709F Conference that was held in Palermo in 2017
Quaternary Perspective newsletter with description about POCAS and meeting in Palermo in 2017 pp. 11-12
Wesite Design: Dr. Irena Motnenko, Avalon Institute of Applied Science, Vladimir Puzhevich and Toni Koznechov, Osorno Enterprises Inc.